La editora Perfect World ha anunciado en su blog oficial que Remnant: From the Ashes recibir una actualizacin next-gen gratuita el prximo 13 de mayo. Todas aquellas personas que dispongan del juego en PS4 y Xbox One podrn conseguir la versin de nueva generacin en PS5 y Xbox Series X/S respectivamente. Quienes no lo tengan, podrn comprarlo en las tiendas digitales de cada consola.
Remnant: From the Ashes tendr dos modos grficos cuando se actualice el jueves que viene: un modo resolucin que prioriza la calidad de imagen permitiendo ejecutar el juego a 4K y 30 fps en PS5 y Xbox Series X (no se especifica la resolucin que tendr en Xbox Series S), y un modo rendimiento que priorizar la fluidez para hacer funcionar el juego a 60 fps en PS5 y Xbox Series X/S, aunque la resolucin se mantendr en 1080p.
Estar disponible en Xbox Game Pass para PC el mismo da
El lanzamiento del parche de nueva generacin de Remnant: From the Ashes se producir el mismo da que el juego llegar a Xbox Game Pass para PC, algo que tambin implica que a partir del 13 de mayo se podr comprar en la Microsoft Store. Esta versin contar con juego cruzado entre ordenadores, Xbox One y Xbox Series X/S, facilitando as las partidas en cooperativo.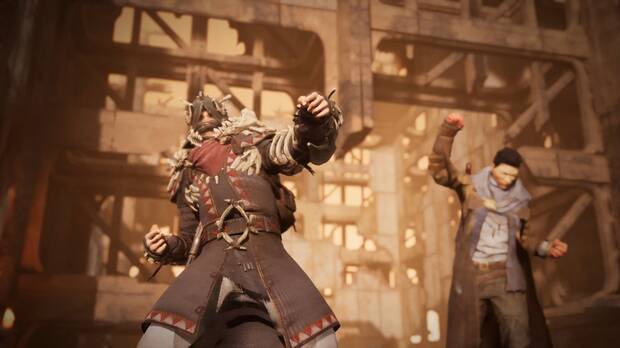 Remnant: From the Ashes se estren en 2019 para PS4, Xbox One y PC, momento en el que escribimos nuestro anlisis diciendo de l que "tiene algunos puntos realmente buenos como el mundo generado de forma aleatoria variando tanto su distribucin como los enfrentamientos, as como su sistema de disparos que es realmente gil y satisfactorio" concluyendo que "es un juego cooperativo muy disfrutable que coge elementos de ttulos como Dark Souls dndoles su propio toque diferente y divertido, convirtindose en una buena alternativa para todos aquellos que alguna vez han soado con tener un 'Souls de tiros'".